Iliotibial Band Syndrome Rehabilitation
By Paul Tanner
A step-by-step rehabilitation program for Iliotibial Band Syndrome at the knee. Criteria-based, we take you from initial injury to full competition fitness.
It is based on what Paul would do with his professional players but adapted for use by anyone. Progress through 4 phases at your own pace, meeting specific criteria before moving on.
Suitable for:
Iliotibial band friction syndrome
Level
From beginner to elite level
Time required:
10 – 20 mins daily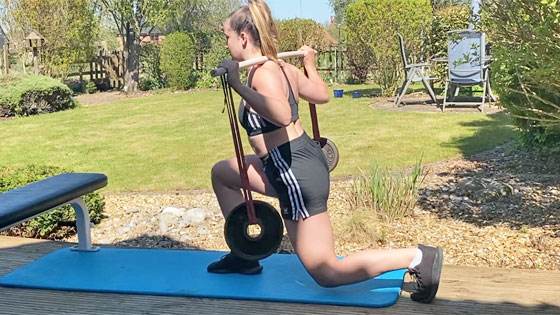 Recover even stronger!
We don't just aim to heal your injury with this program but enable you to come back even stronger than before.
We include mobility & stretching, strengthening, movement control, functional and activation exercises to prevent loss of fitness and function whilst recovering.
It is also suitable for those who may have recovered from injury but wish to go even further with their rehab to help prevent future injuries.
What's included?
Treatment & healing
This covers how and when to apply treatment such as cold therapy & compression, heat, massage, taping & bracing.
Exercises
Over 60 different exercises with video demonstrations covering mobility & stretching, activation, strengthening, motion control/proprioception, and functional.
Criteria based
Progress through the program at your own pace regardless of how severe or recent your injury is. You need to meet specific 'Exit Criteria' before you can progress to the next phase.
Priority support
If you have any questions about the program or your progress then get in touch with our qualified sports therapist for advice.
Meet the program physiotherapist
Paul Tanner
Paul is head of Medical Services at Millwall Football Club, dealing with all aspects of match and training day sports physiotherapy and medical cover.
His career also includes First Team Physio at Norwich City Football Club and Senior physiotherapist to London Wasps Rugby first-team squad.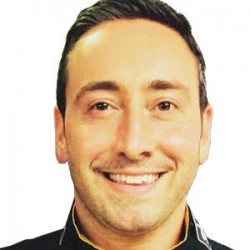 Program content & structure
The program consists of 4 phases:
Phase 1
Phase 1 begins as soon as possible following injury. The aim of phase 1 is to reduce pain and inflammation.
Phase 2
The aim of phase 2 is to gradually increase the load through your knee. As you improve you should increase the speed of the downwards phase of knee exercises.
Phase 3
The aim of phase 3 is to further increase the load through the patella tendon and begin to introduce plyometric exercises.
Phase 4
This is the eccentric loading phase where you can begin to really strengthen your knee and start to return to normal training.
A step-by-step rehabilitation program for Iliotibial band syndrome.