Calf Strain Rehabilitation
By Phil Pask
A step-by-step Calf strain rehabilitation program for mild to moderate injuries. Criteria-based, we take you from initial injury to full competition fitness.
It is based on what England Rugby Consultant Physiotherapist Phil Pask would do with his elite players but adapted for use by anyone. You progress through 5 phases at your own pace, meeting specific criteria at each stage before moving on.
Suitable for:
Calf strain/torn calf muscle
Level
From beginner to elite level
Time required:
10 – 40 mins daily
Recover even stronger!
We don't just aim to heal your injury with our Calf strain rehabilitation program but we aim to get you back training even stronger than before.
We include mobility & stretching, strengthening, movement control, functional and activation exercises to prevent loss of fitness and function whilst recovering.
It is also suitable for those who may have recovered from a torn Calf muscle but wish to go further with their rehab to help prevent future injuries.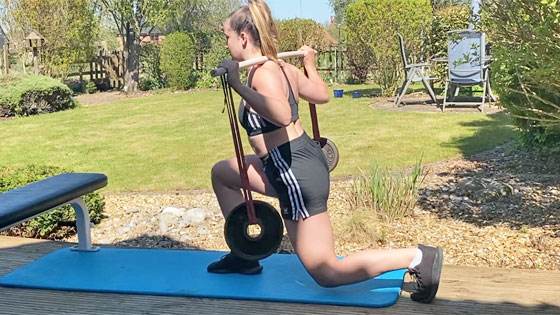 What's included?
Treatment & healing
This covers how and when to apply treatment such as cold therapy & compression or heat. We also include massage and taping tutorials as well as when to use supports & braces.
Exercises
Over 60 different Calf strain rehabilitation exercises with video demonstrations covering mobility & stretching, activation, strengthening, motion control/proprioception, and functional.
Expert guidance
Throughout the program, Phil explains the aims of each phase and where you need to be before you can progress onto the next level. We include specific benchmarks and criteria you must achieve before progressing.
Priority support
If you have any questions about the program or your progress then get in touch with our qualified sports therapist for advice.
Meet the program physiotherapist
Phil Pask
Phil is one of the World's most experienced Sports Physiotherapists. He has been England Senior Rugby Team Physiotherapist since 1997, continuing his role in recent years as Consultant Physio to the team.
He was a player, physio, and head of performance at Northampton Saints from 1986 – 2002.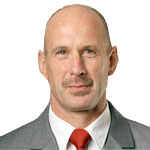 Calf strain rehabilitation program content & structure
The program consists of 4 phases and a 5th injury prevention/mitigation phase:
Phase 1: Calf rehab
Phase 1 begins immediately after injury and is known as the acute phase. It can last from 48 hours to 2 weeks or more depending on how bad your injury is.
The aim of phase 1 is to reduce pain, inflammation, and swelling as well as protect the tissue from re-injury and delaying recovery.
Phase 2: Calf rehab
The aim of phase two is to safely get to a stage where the injury site is strong enough to withstand functional loading such as a single leg heel raise, step up and downs, or cycling without the risk of re-injury.
This not only includes progressive loading of the calf but also the restoration of function in the ankle, knee, and hip
Phase 3: Calf rehab
The aim of phase 3 of our Calf strain rehabilitation program is to strengthen the injured muscle sufficiently to safely progress to dynamic and more explosive movements such as hopping, jumping, and running.
This means adding load to the calf and speeding up movement patterns.
Phase 4: Calf rehab
Although by now you will be feeling pretty good, it is important to complete this phase. This is the end stage where we focus even more on sports-specific type exercises with higher, more unpredictable loads.
If you skip phase 4 you may run the risk of re-injury. Treatment is less important now and the emphasis is on exercises.
Phase 5: Maintenance
Phase 5 is aimed at preventing re-injury. We would suggest that you use the next 6 weeks to monitor the effect of loading on your calf.
In order to mitigate against future injury or re-injury, you may need to keep a check on your volume of training whilst maintaining your basic strength exercises a couple of times a week.