We all know how important proper hydration is to sports performance and avoiding injury. But did you know several medical conditions cause, or increase the likelyhood of dehydration?
The following are some medical conditions which cause dehydration but remember, always consult your doctor or medical professional if you are not sure.
Gastrointestinal illnesses
Conditions such as gastroenteritis (stomach flu), diarrhea, and vomiting can lead to significant fluid loss, resulting in dehydration.
Diabetes
Poorly controlled diabetes can cause excessive urination (polyuria), leading to increased fluid loss and dehydration.
Advert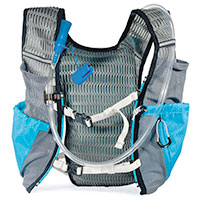 Running Hydration Packs
Kidney disease
Certain kidney conditions, such as chronic kidney disease or kidney failure, can impair the body's ability to regulate fluid and electrolyte balance, potentially resulting in dehydration.
Adrenal insufficiency
Inadequate production of hormones by the adrenal glands, as seen in conditions like Addison's disease, can disrupt the body's fluid balance and cause dehydration.
Hyperglycemia
High blood sugar levels, often seen in uncontrolled diabetes, can cause increased urine production and subsequent dehydration.
Cystic fibrosis
This genetic disorder affects the production and quality of mucus, leading to increased loss of salt in sweat, resulting in dehydration.
Advert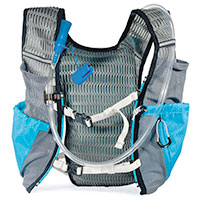 Running Hydration Packs
Thyroid disorders
Certain thyroid conditions, such as hyperthyroidism, can increase metabolism and perspiration, leading to fluid loss and dehydration.
Heat-related illnesses
Conditions like heat exhaustion or heatstroke, which occur due to prolonged exposure to high temperatures, can cause excessive sweating and fluid loss, resulting in dehydration.
These are just a few examples, and there may be other medical conditions that can contribute to dehydration. If you suspect dehydration or have concerns about your health, always speak to your doctor or other healthcare professional for proper evaluation and guidance.