Hamstring Strain Rehabilitation
A step-by-step rehabilitation program for mild to moderate Hamstring strains. Criteria-based, we take you from initial injury to full competition fitness.
Progress through 6 phases at your own pace, meeting specific criteria before moving on.
Available on:
Suitable for:
Mild to moderate Hamstring strains
Level
From beginner to elite level
Time required:
10 – 20 mins daily
Recover even stronger!
We don't just aim to heal your injury with this program but enable you to come back even stronger than before.
We include mobility & stretching, strengthening, movement control, functional and activation exercises to prevent loss of fitness and function whilst recovering.
It is also suitable for those who may have recovered from a torn Hamstring muscle but wish to go further with their rehab to help prevent future injuries.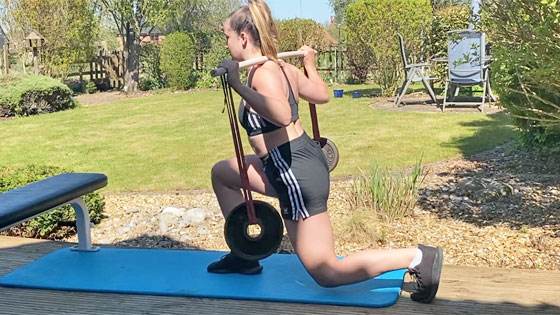 What's included?
Treatment & healing
This covers how and when to apply treatment such as cold therapy & compression, heat, massage, taping & bracing.
Exercises
Over 60 different exercises with video demonstrations covering mobility & stretching, activation, strengthening, motion control/proprioception, and functional.
Criteria based
Progress through the program at your own pace regardless of how severe or recent your injury is. You need to meet specific 'Exit Criteria' before you can progress to the next phase.
Priority support
If you have any questions about the program or your progress then get in touch with our qualified sports therapist for advice.
Meet the program physiotherapist
Neal Reynolds
Neal is a vastly experienced sports physiotherapist who has over 19 years of experience working in professional sport.
He headed up the medical team at Norwich City FC for 12 years and has worked at Oxford United FC, West Bromwich Albion FC, Arsenal FC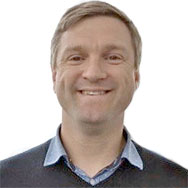 Program content & structure
The program consists of 4 phases and a 5th injury prevention/mitigation phase:
Phase 1
This is the acute phase of hamstring rehabilitation and begins as soon as possible after the injury.
This phase usually lasts 3 to 4 days depending on how bad your injury is. If you pulled your hamstring a while ago then it is still a good idea to spend a day or so on phase 1.
Phase 2
Phases 2 to 4 cover what is known as the subacute period which makes up the majority of the 'injury rehabilitation'.
These phases make up the bulk of the hamstring strain program and should be completed before moving onto more advanced running and sports specific exercises.
Phase 3
The aim of phase 3 is to achieve equal flexibility in both legs and begin dynamic hamstring strengthening exercises.
The main exercises and treatment of phase 2 are continued and progressed.
Phase 4
Phase 4 introduces dynamic hamstring stretches and the application of heat as opposed to hot and cold alternating.
The aims of phase 4 are to complete all stretching exercises for at least two days pain-free and be able to jog pain-free for 15 minutes.
Phase 5
Phase 5 progresses on from phase 4 with the aim of being able to run or stride at 50% of maximum speed and have equal flexibility in both legs.
Phase 6
This is the final phase of Hamstring strain rehabilitation. The aim here is to progress to full sports training and competition. The emphasis here is functional or sports-specific exercises and fitness.
Learn more about Hamstring strains