MCL Sprain Rehabilitation
By Phil Pask
A step-by-step MCL sprain rehabilitation program for mild to moderate Medial Collateral knee ligament injuries. Criteria-based, we take you from initial injury to full competition fitness.
It is based on what Phil would do with his elite Internation players but adapted for use by anyone. Progress through 5 phases at your own pace, meeting specific criteria before moving on.
Suitable for:
Mild to moderate MCL sprains
Level
From beginner to elite level
Time required:
10 – 40 mins daily
Recover even stronger!
We don't just aim to heal your MCL injury with this program but enable you to come back even stronger than before.
We include mobility & stretching, strengthening, movement control, functional and activation exercises to prevent loss of fitness and function whilst recovering.
It is also suitable for those who may have recovered from an MCL sprain but wish to go further with their rehab to help prevent future injuries.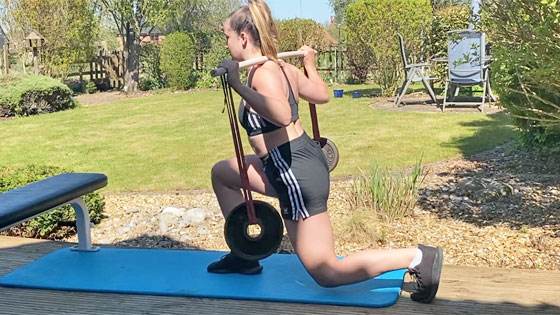 MCL Sprain Rehabilitation – What's included?
Treatment & healing
This covers how and when to apply treatment such as cold therapy & compression, heat, massage, taping & bracing.
Exercises
Over 60 different exercises with video demonstrations covering mobility & stretching, activation, strengthening, motion control/proprioception, and functional.
Expert guidance
Throughout the program, Phil Pask explains the aims of each phase and where you need to be before you can progress onto the next level.
Priority support
If you have any questions about the program or your progress then get in touch with our qualified sports therapist for advice.
Meet the program physiotherapist
Phil Pask
Phil is one of the World's most experienced Sports Physiotherapists. He has been England Senior Rugby Team Physiotherapist since 1997, continuing his role in recent years as Consultant Physio to the team.
He was a player, physio, and head of performance at Northampton Saints from 1986 – 2002.
Program content & structure
The program consists of 4 phases and a 5th injury prevention/mitigation phase:
Phase 1 MCL Sprain Rehabilitation
The aim of phase one is to protect the injured ligament to allow it to repair to its optimal strength and as close to its original length as possible
Treatment methods include applying the PRICE principles of protection, rest, ice, compression, and elevation to reduce pain and swelling.
Although rest is the priority during phase 1, there are a number of exercises you can still do.
Phase 2 MCL Sprain Rehabilitation
The aim of phase 2 is to regain the normal range of movement and increase the ability of your knee to take a load in a controlled environment.
Treatment continues with cold therapy and compression but also massage techniques may be introduced.
Phase 3 MCL Sprain Rehabilitation
The aim of Phase 3 is to prepare your ligament to withstand heavier loads throughout a full range of movement of your knee.
You will progress to dynamic loading such as hopping, jumping, and running up to 75% pace.
Phase 4 MCL Sprain Rehabilitation
The aim of Phase 4 is to prepare and return you to your sport/activity safely, with the ability to perform at your best with confidence.
Exercises become more demanding, with heavier loads and unpredictable movements.
Phase 5 MCL Sprain Rehabilitation
We have included an additional fifth, 'injury prevention' phase for when you are back into normal sports training to help prevent your injury from recurring. The aim here is to continue what you have learned over the previous phases and ensure your injury does not recur. You are encouraged to incorporate selected exercises from phases 3 and 4 into your normal training routine.
Types of knee rehab exercises
MCL sprain rehabilitation is not just about strengthening your knee and the muscles around it. Our approach is to condition and work on other parts of the body as well. We use the following types of exercises:
Mobility & stretching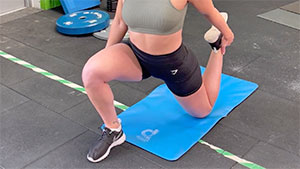 These aim to maintain a normal range of movement in the ankle, knee, and hips. They begin early in stage one with simple active ankle movements and gradually progress to more dynamic hip mobility drills.
Strengthening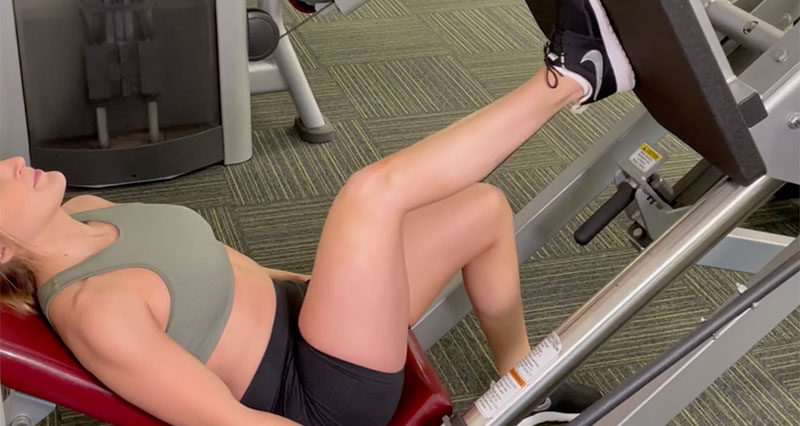 These exercises are aimed at maintaining and improving specific muscle strength around your knee joint. They begin with simple isometric exercises and become increasingly more demanding, with heavier loads and unpredictable movements.
Activation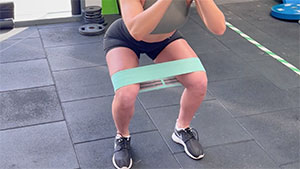 These exercises are all about keeping muscles firing and working properly, particularly the hip muscles. This is often overlooked with knee rehabilitation. If you have to rest for a period of time then they can 'go to sleep' and lose strength, leading to a slower recovery, or poor performance later when you get back to full fitness.
Movement control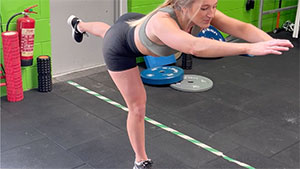 Movement control exercises are all about coordination, balance, and proprioception. Proprioception is how your body senses where parts of it are in space and are damaged when you are injured. Improving this is important for sports performance and preventing injury.
Functional knee rehab exercises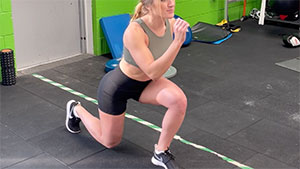 Functional exercises bridge the gap between basic rehabilitation and sports specific type drills. They begin with walking drills and progress through skipping-type sprint drills and agility training.
Conditioning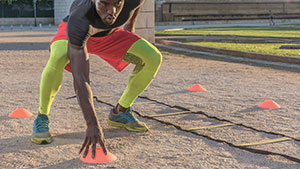 These are all about maintaining fitness as much as possible. In the early stages of rehabilitation, this might be arm-only swimming or concentrating on your upper body strength in the gym. Later on, running progressions involving acceleration runs, agility and intervals are included.